A1 Roofing Beckenham Professional Roof Leak Repairs In Beckenham
Are your ceilings and walls tainted by water leakage, causing marks running down your property walls in Beckenham? Your roof probably has a leak. You can contact the roof specialist team of A1 Roofing Beckenham on 020 3633 9208 to enjoy expert roof fixing services. Roof leaks can be worrisome to a resident or Beckenham property owner. Seepage from the roof when ignored, even for a short while, can result in mould and degeneration of wooden frames due to rot,and sheathing in Beckenham. It can lead to mutilation in the insulation and even the ceiling. Call A1 Roofing Beckenham now on 020 3633 9208 for skilled and experienced emergency roof repairs that'll stop leaks and restore the comfort and security of your home.
Our Guarantee
---
Free site visit and survey
No hidden costs
British standards compliant
Fully Insured
Clean and efficient
Professional workmanship
Profile Of A1 Roofing Beckenham: Providers Of Professional Roof Leak Maintenance Services In Beckenham
A1 Roofing Beckenham is a leading name in the UK for efficient and reliable solutions for a wide range of roofing needs. If you have a roof that has suffered damage from storms or other environmental causes, A1 Roofing Beckenham will fix it quickly. Be assured of top quality services and premium rates for every project we undertake.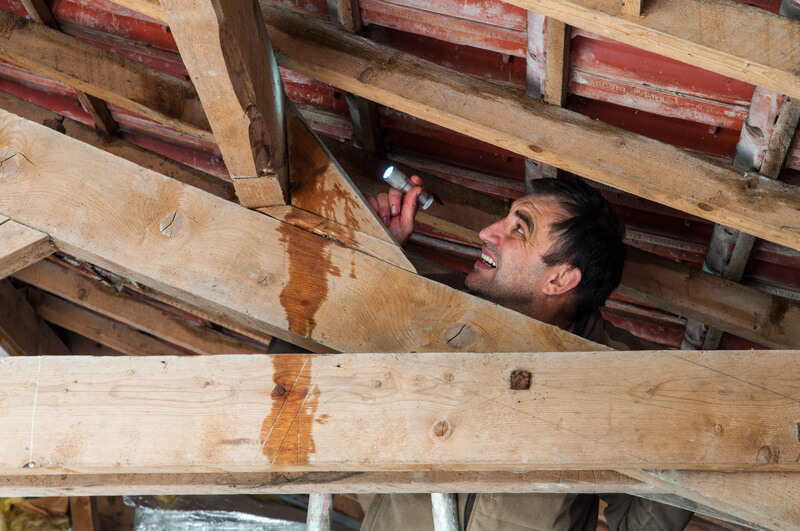 A1 Roofing Beckenham expertly take care of roof leaks, and any other faults on your roofing system, like missing or damaged tiles and slates, clogged gutters, fascia issues and more. A1 Roofing Beckenham have over 10 years of experience providing quality roofing solutions to residents, property owners, and developers in Beckenham. A1 Roofing Beckenham have a team of thoroughly competent and highly trained professional roofing experts. They are equipped with the latest technology and follow the best practices in the profession. In addition to comprehensive industry certifications, A1 Roofing Beckenham have insurance to cover our clients and ourselves throughout projects. A1 Roofing Beckenham believe we are one of the best names to count on for reliable and unwavering roof installations, maintenance services, and other solutions in Beckenham.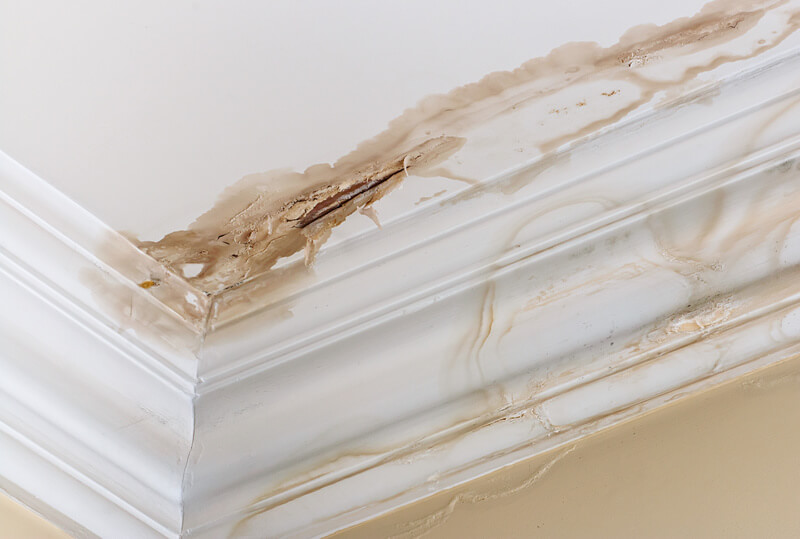 Take Quick Action Against Any Hint Or Observation Of A Leaking Roof
A1 Roofing Beckenham offer transitory and enduring solutions to your leaky roof challenges, so that your household is protected adequately against the elements and comfortable. In addition to fixing leaky roofs, A1 Roofing Beckenham do roof replacements. We offer a 20-year guarantee for every replacement roof that we source and mount. A1 Roofing Beckenham will offer a free comprehensive examination of your roof, after which you will be given a comprehensive estimate at the best price.
Our friendly and experienced team is available to listen to your complaints, and offer proficient and helpful advice. Call A1 Roofing Beckenham now on 020 3633 9208. You can ask for a complete pricing on the phone, or fill out forms and A1 Roofing Beckenham will respond to you in no time. Contact A1 Roofing Beckenham helpful and supportive customer service representatives on 020 3633 9208 for superior quality roof leak maintenance.
Do You Need Help ?
Call Us Now On
Signs That You Immediately Require Our Expert Leak Repair Services In Beckenham
A roof leak is one of the commonest issues associated with roofing. If you are conversant with the main causes of roof leaks, you are more likely to know the problem before contacting A1 Roofing Beckenham proficient roof leak team to handle it.
Fallen Or Damaged Tiles Or Slates
Equally, if the underlay is frequently laid bare to the force of extreme rain in Beckenham, it will fall apart and stop working at the highest level. Your roof would begin to leak on account of this. If rainwater forms pools where the tiles or slates have suffered slippages or damages, leaks could occur.
Fault Of The Protector Underneath
The roofing sheets and shingles form the only externally visible part of the roof in Beckenham. In reality, an additional layer of material underneath is fabricated to convey any leaks occurring along the gaps or joints between the sheets and shingles.
Dented Roof Joints
Occasionally, your roofing service provider in Beckenham may perform a substandard job, or the flashing at the junctions on the roof may have become damaged. Even the smallest damage in Beckenham can spread rapidly when copious amounts of water gain access to this area. In due course, this will make a roof leak.
All Types of Roofing Work Undertaken
Do You Need Help ?
Call Us Now On
Snow Clog Backlog
In areas that experience serious snowfall, the amassed weight of ice may ultimately cause damage to the roof. As it thaws, it will trickle into the small spaces formed in the process. Don't let the leaky roof ruin your day. Call A1 Roofing Beckenham now, and let our experts fix it. No matter the cause of the leak, A1 Roofing Beckenham will act quickly to prevent the problem from escalating. Talk to A1 Roofing Beckenham warm and friendly customer support team today and they will attend to all your questions and issues. At no cost, A1 Roofing Beckenham will offer you quotations, and book roof repairs for you.customersOur core values at A1 Roofing Beckenham are transparency, trust, and dependability. We build our roofing brand on these values. Our achievements speak for themselves. For over a decade, A1 Roofing Beckenham have been providing premium services, and we have outstanding employees, efficient work tools, full insurance and accreditation. We have positioned ourselves to be the trustworthy roofing specialists in Beckenham.